HP Jet Fusion 500/300 Series 3D Printers
Produce functional parts in full color, black or white
---
THE MOST COMPACT HP JET FUSION 3D DEVICES, DESIGNED FOR CONVENIENT IN-HOUSE AUTOMATED PRODUCTION

The cost-effective HP 3D printers tailored for small/medium-sized product development teams, design firms, and universities.
ACCELERATE YOUR DESIGN CYCLE-CREATE, TEST, ITERATE IN JUST HOURS
Increase your productivity—produce multiple prototype iterations in the same time it takes to print a single part.

PRODUCE ACCURATE, FUNCTIONAL PARTS WITH INTRICATE DETAIL
Produce engineering-grade thermoplastic parts with optimal mechanical properties.

CREATE FULL SPECTRUM COLOR PARTS WITH A VOXEL-CONTROL SYSTEM POISED FOR FUTURE INNOVATION
Produce full color, black or white functional parts while maintaining optimal mechanical properties.
PRODUCE BRILLIANT, FULL COLOR FUNCTIONAL PARTS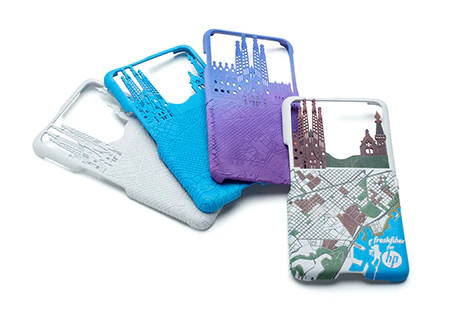 Smartphone case prototype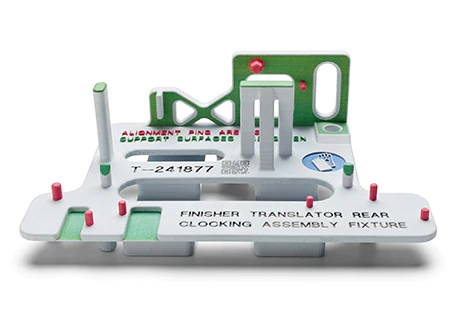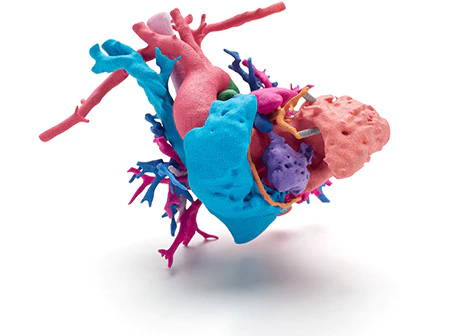 FULLY INTEGRATED, COMPACT DESIGN
Maximize cleanliness and ease-of-use with a solution that integrates material mixing and loading, printing, and reclaiming material in one machine.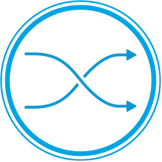 Automated material mixing and loading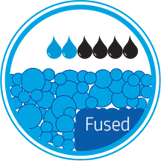 Print with HP Multi Jet Fusion technology
Automatically extract and reclaim unused material
For industrial prototyping and final part production, the HP Jet Fusion 3D 4210/4200 printing solution delivers parts up to 10 times faster at half the cost